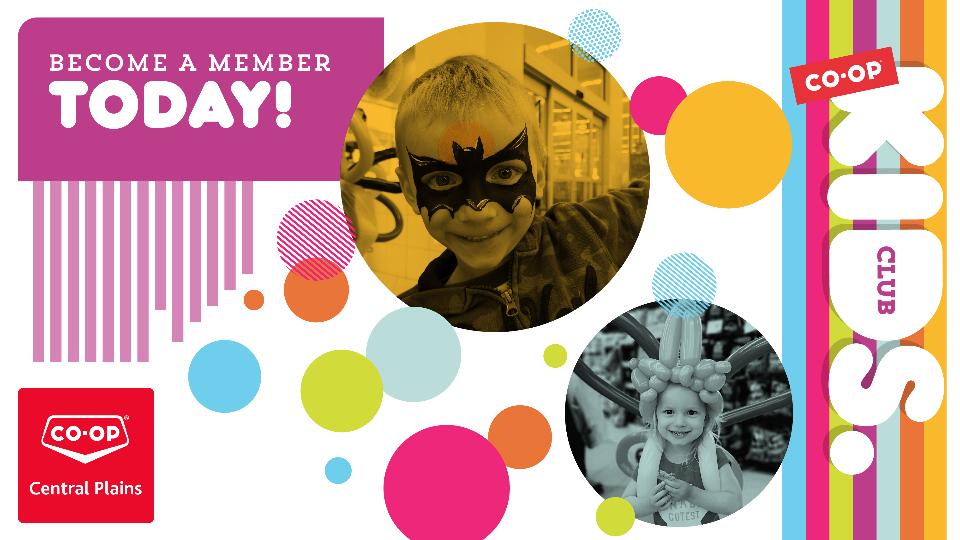 Kids' Club Membership
January 22, 2019
Welcome to the Central Plains Co-op "Kids' Club"!
It's FREE to join and it entitles you to free treats when you present your membership card at various departments in our Food Stores. Members are also invited to participate in special events throughout the year. Tell your friends to join so they can share in the fun too!
Club members look forward to the grocery shopping trips with mom, dad or both! Kids can help with the shopping and be able to get their special treats as they visit different departments.
You will also receive our exclusive Newsletters in the mail with fun activities and our upcoming events list!
Membership is free, and it's easy to sign up. You will receive your Kids' Club membership card in the mail.
You can download a printable copy of the Kids' Club Application Form below and return it to any cashier at our Food Stores.
Kids' Club has a brand new look! Watch as we continue to roll it out in the coming months!
Discover more: