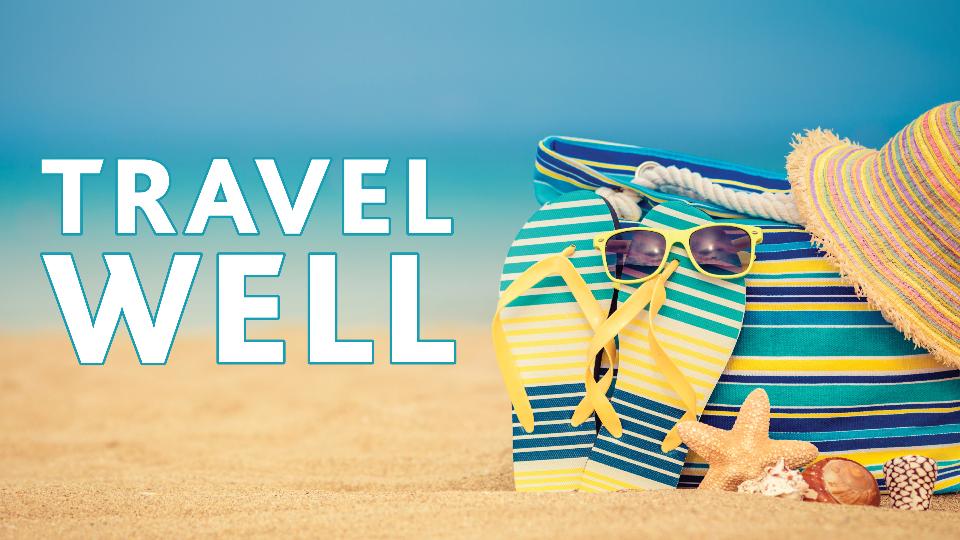 Travel Health Clinic
May 27, 2022
Why should I visit a travel clinic?
The Centers for Disease Control and Prevention highly recommends visiting a travel clinic before you leave the country, especially if traveling to an area where infectious diseases are present. There are a few key reasons for this guidance:
Getting sick on your trip can be expensive for you and potentially others if you need to be airlifted or otherwise removed from the country.
If you get sick, you could pose a threat to yourself, other travelers and locals.
Bringing back an infection with you could endanger the health of your friends, family, coworkers and community members.
Falling ill while abroad isn't fun, and the CDC as well as other medical professionals would like you to enjoy your trip while keeping yourself and others safe.
In addition to these points, many countries require certain vaccinations, such as the yellow fever vaccine, in order to enter the country. Just as a passport and visa may be required to enter certain countries, some nations require proof of your immunizations in order to protect the health of their people. If you don't have proof of vaccination, you may be required to return home at your own expense, just as you would without a visa.
Visiting a travel clinic before you leave can help alleviate all of these issues and help you stay safe and happy while traveling.
Why Choose Us?
We offer a one stop travel health solution right in Rosetown – no travel necessary!
a. Extensive travel consultations
b. Vaccination recommendations and injections (Must be 5 years old and above for injections)
c. Travel prescriptions can be prescribed and dispensed
We have a pharmacist that has obtained her Certificate in Travel Health from the International Society of Travel Medicine (ISTM). This Certificate recognizes individual excellence in knowledge in the field of travel medicine, associated with pre-travel care and consultation. This is an important qualification, especially for those travelling overseas to ensure a comprehensive pre-travel consultation. With this certification, we can offer advice to travellers with more complex needs, such as those travelling to higher altitudes, to areas where malaria or traveller's diarrhea is a concern or for people travelling to visit friends and family.
We don't just provide vaccines or medication! We also offer important education specific to the area of travel to keep you safe while travelling. This helps to reduce the risk of having a health related issue while you are on vacation.
We may be able to bill directly to your insurance plan.
What is the visit fee?
Resort Travel (could include Mexico, Cuba, Jamaica, Dominican Republic, Bahamas and other Caribbean Islands)
Single Consult $50
Couple Consult $90
Family (maximum 4*) $120
Other overseas destinations
Single Consult $90
Couple Consult $150
Family (maximum 4*) $200
*Each additional person attending a family consult $35
Note: Vaccine prices are not included in consult fee but may be covered by private insurance if applicable. The cost of the consult includes all initial injection administration fees. Prices are subject to change without notice.
Available Vaccines
Most are kept in stock, but may need to be ordered in based on availability
Hepatitis A – adult and junior
Hepatitis B – adult and junior
Twinrix – adult and junior
Hepatitis A/Typhoid
Meningococcal B
Meningococcus ACWY
Dukoral
Japanese Encephalitis
Rabies
Tetanus/Diphtheria
Shingrix
Measles/Mumps/Rubella
Pneumonococcal
Yellow Fever

Some vaccines are available through Public Health at no charge. This option will be discussed during the consultation
How does a consult work?
Book a time for your consult. We recommend booking 6-8 weeks before your travel date as some vaccines take time to be fully effective. We try to accommodate last minute travelers, but this is subject to availability.
Fill out the pre- travel form (available for download below) and return to pharmacy. We request it back as soon as possible, but a minimum of 2 days before your scheduled appointment.
The travel health pharmacist reviews the information from your forms before your consultation. Consults generally last 45minute to 1 hour. The consult provides information on health and safety that is specific to your travel plans, travel vaccinations and medications if applicable.
Why can't you just tell me quickly over the phone what I need?
Travel health consists of more than vaccines and medications. Our pharmacists are trained in the different conditions that are possible in different areas of the world. They keep up to date with the latest recommendations and advisories. Consults take into consideration the specific destination, planned activities and medical history. Many people are unaware of the complexities of travel to a different part of the world and that is where we can help teach others what they should know when they travel.
Top 10 Travel Health Tips
Book a travel health consult

Don't walk barefoot

Don't swim in freshwater

Protect yourself from insect bites!

Wear sunscreen

Eat piping hot foods
Ensure water is purified

Wash and peel all fruits and vegetables

Take medications and first aid supplies that you may need with you

Choose your transportation carefully
Why Can't I Just Get A Vaccine?
I know what vaccine I want for travelling - Why do I need a consult?
Staying healthy while travelling can be complicated and there are many factors other than vaccine preventable diseases to consider. Each situation is unique depending on the area and length of travel, activities planned, pre-existing conditions, and more! Our consults consider these factors and include information on different ways to stay safe. Our standard as pharmacists providing this service is to ensure that an assessment and consult are completed prior to making recommendations, including vaccinations.

Book Your Travel Health Clinic Consult Today
401 Main. St. Rosetown SK S0L 2V0
306.882.3636
pharmacy@centralplains.crs
Please book your appointment with:
Katherine Kennedy, BSP (Certificate in Travel Health)
Alysha Jensen, BSP