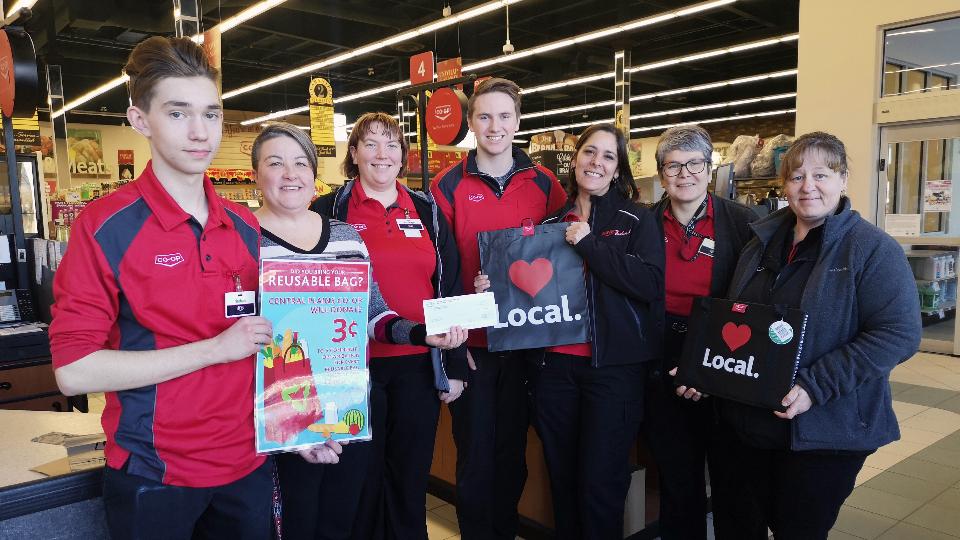 Reusable Bag Program 2020
January 15, 2020
Central Plains Co-op was built by people from the ground up to serve a common purpose; to provide goods and services to the members and customers in the areas we serve. Although the products we sell have changed dramatically over the years, our purpose remains constant. We are deeply rooted in our communities and are committed to doing business in a sustainable and socially responsible way.
In 2019, we created a "Reusable Bag" program to encourage shoppers to reduce their plastic usage. For every reusable bag filled at our Food Stores, CPCL donates 3 cents to a local community group. In one year, we were able to fill over 47,000 bags and reduce our plastic bag usage significantly. We are happy to show that we are reducing waste, while supporting our communities
Central Plains Co-op is continuing this program into 2020, so we encourage all of our customers to please remember to bring their reusable bags when shopping with us.
Help us protect the environment and give back to the community! Reusable bags conserve energy and natural resources, reduce the total volume of waste disposed in landfills, and lead to a cleaner and more sustainable environment.
2019 PROGRAM RECIPIENTS
Thank you to everyone who took the time to apply for our donation. It was a hard choice with so many groups doing great things in our community! Congratulations to our recipients! The funds from Rosetown were donated to the Empowered Youth Era, which supports youth in the community. The funds from Eston were donated to the Prairie West Historical Society so they can update some of their displays.
2020 APPLICATIONS
We are accepting applications now from community organizations who wish to receive our 2020 donation. Download the application form below and email it to kshimoda.cpcl@sasktel.net, mail it to PO 970 Rosetown SK S0L 2V0 or fax it to 306.882.2210.
Application deadline: November 30, 2020
Please contact Kimiko at 306.882.2601 for more details or send us a Facebook message!