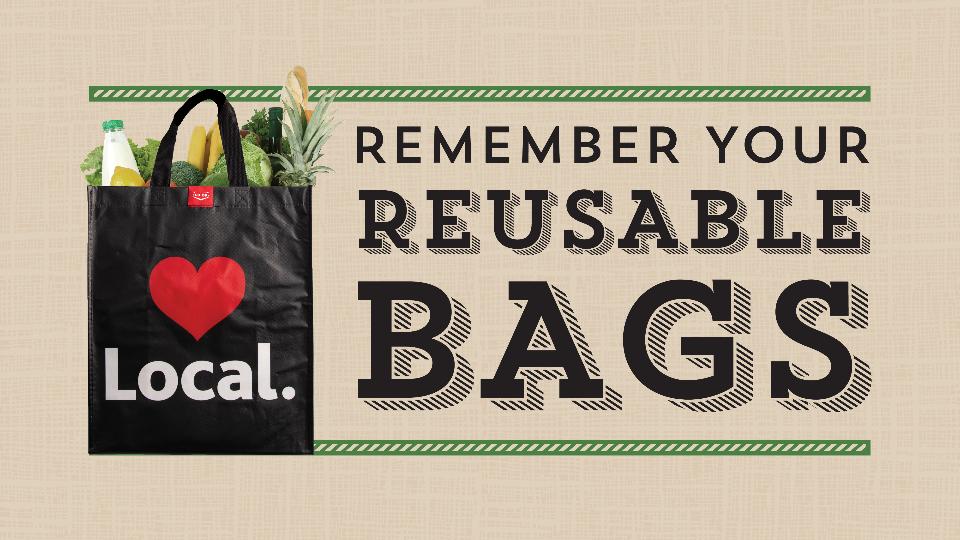 Reusable Bag Program
May 16, 2022
Central Plains Co-op was built by people from the ground up to serve a common purpose; to provide goods and services to the members and customers in the areas we serve. Although the products we sell have changed dramatically over the years, our purpose remains constant. We are deeply rooted in our communities and are committed to doing business in a sustainable and socially responsible way.
In 2019, we created a "Reusable Bag" program to encourage shoppers to reduce their plastic usage. For every reusable bag filled at our Food Stores, CPCL donates 3 cents to a local community group. In one year, we were able to fill over 47,000 bags and reduce our plastic bag usage significantly. We are happy to show that we are reducing waste, while supporting our communities
Central Plains Co-op is continuing this program into 2022, so we encourage all of our customers to please remember to bring their reusable bags when shopping with us.
Help us protect the environment and give back to the community! Reusable bags conserve energy and natural resources, reduce the total volume of waste disposed in landfills, and lead to a cleaner and more sustainable environment.
2022 Reusable Bag Program Recipients
Our 2022 Program Recipients will be:
Rosetown — Rosetown Kid Kare Inc. — New Building Project
Eston — Eston Lions & Eston 95 Lions
Past Program Recipients
Empowered Youth Era
Prairie West Historical Society