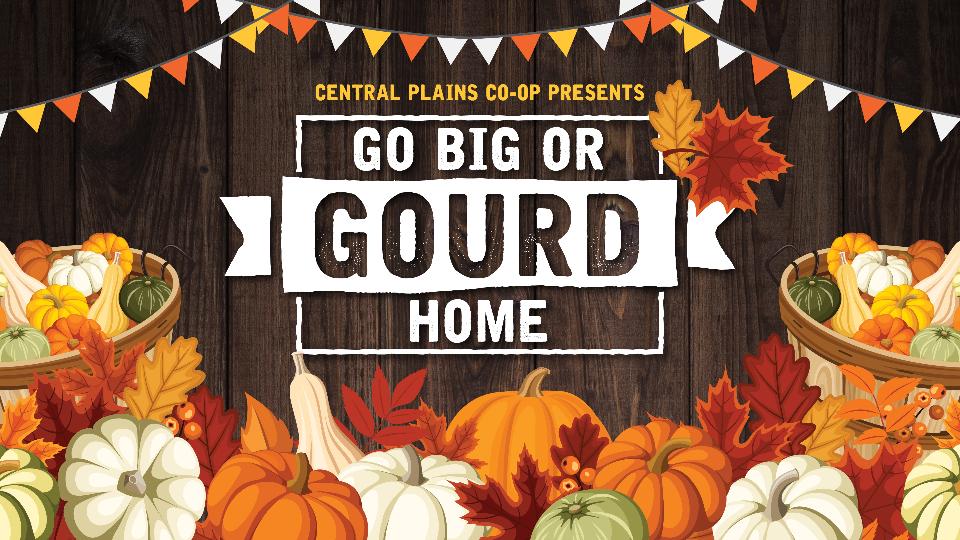 Go Big or Gourd Home
March 14, 2019
Central Plains Co-op presents its first ever pumpkin & gourd growing contest!
Judging will take place at the Rosetown Home Centre along with the Harvest Festival in Rosetown this year.
Important Dates
Pumpkin & gourd drop off will be on Friday, October 11 from 9am-5pm.
Viewing, judging, snacks & refreshments on Saturday, October 12 from 9am-2pm.
Judging
Pumpkins will be judged on size & gourds will be judged on uniqueness.
Prizes will be awarded for both categories.
Vote for your favourite for the Peoples' Choice prize!
Seeds available now at our Home Centre on Hwy. #7 in Rosetown. Start growing early!
Call Teri at 306.882.2607 for more information.
Good luck and have fun!