Communities in Full Colour 2023
Actions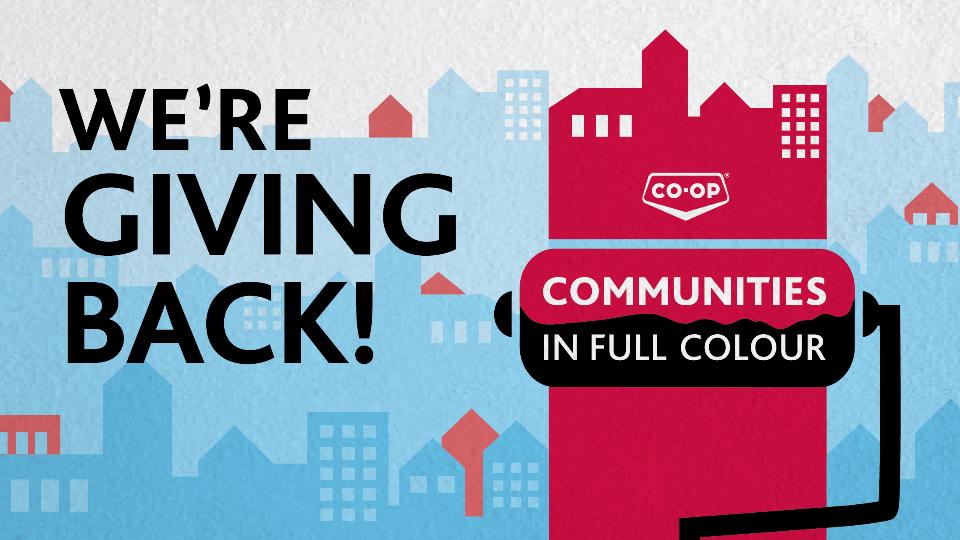 Communities in Full Colour 2023
May 31, 2023
ARE YOU COMPLETING A COMMUNITY PROJECT THIS YEAR?
We are working to brighten up our communities by donating CO-OP® Imagine Paint to the projects and initiatives that matter most to you!
The Communities in Full Colour paint donation is available to registered charities, registered non-profits & registered community groups. It's easy to apply by filling out an online application.
Visit https://www.home.crs/more/communitiesinfullcolour/cifcform/ to apply.
It's not just about dollars. It's about our organization and our employees becoming personally invested and standing behind issues that make a difference. We believe that working together can make good things happen. Our social responsibility program is part of our ongoing promise to give back, lend a hand and do what we can to support the causes that matter most to all of us.
Central Plains Co-op would like to give back by preserving, enhancing and beautifying the communities in which we live work and play. Communities in Full Colour will provide paint for projects that improve the wellbeing of our communities. Whether it be painting the old town rink or brightening up a senior's centre, we will contribute to projects and partnerships that are important.