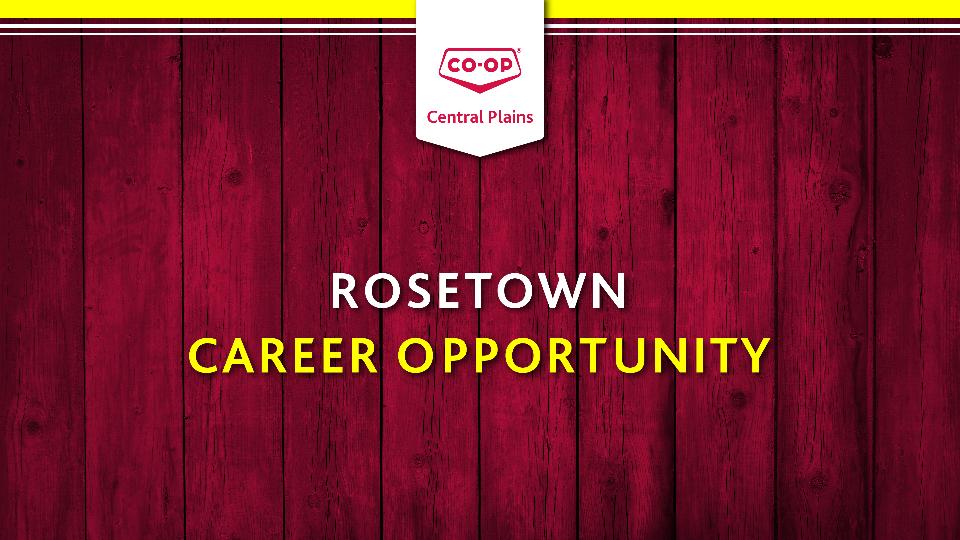 Crop Protection Manager
Rosetown Agro Centre
Description:
Central Plains Co-op is recruiting for the position of Crop Protection Manager for the Agro Division based out of Rosetown, serving locations in Rosetown, Plenty and Landis. We are seeking individuals who have a desire to provide high performance customer service and wishes to be part of a professional team with the same goals.
The successful applicant will spend the majority of their time assisting with the crop protection side of the retail:

Ensuring all protocols are adhered to with the AWSA crop protection warehouse
Ensure all booking programs are maximized to full potential
Manage and track inventory and bookings for all Agro locations
Set and maintain pricing for all crop protection products
Assist in setting crop protection budget and expense items
Complete claims and invoices for the crop protection business unit
Work with the Agro Division Manager in developing and maintaining marketing programs
Working with the Sales and Agronomy Teams to promote various crop protection programs and products
Successful candidates must be able to work independently and as a member of a highly motivated team, be creative and resourceful, able to multi-task, and able to effectively communicate, both orally and written. Candidates must have a valid Class 5 drivers license. A Degree or Diploma in agriculture or related field, and 3 or more years of experience would be considered an asset.
Central Plains Co-operative serves West Central Saskatchewan communities of Landis, Eston, Perdue, Plenty, Harris and Rosetown. Central Plains Co-op offers competitive salaries, a comprehensive benefit package including an employer-contributed pension plan. We encourage our Team Members to take advantage of learning opportunities, to grow and develop and to foster a culture of teamwork and innovation.
Please apply with resume to:
Jordan Kammer
Human Resources Advisor
Central Plains Co-operative Ltd.
Box 970 Rosetown, SK S0L 2V0
Phone: 306-882-2601 Fax: 306-882-2210
E-mail: jkammer.cpcl@sasktel.net
We thank all applicants for their interest; however, only those
candidates selected for an interview will be contacted.
Application Deadline:
August 29, 2020